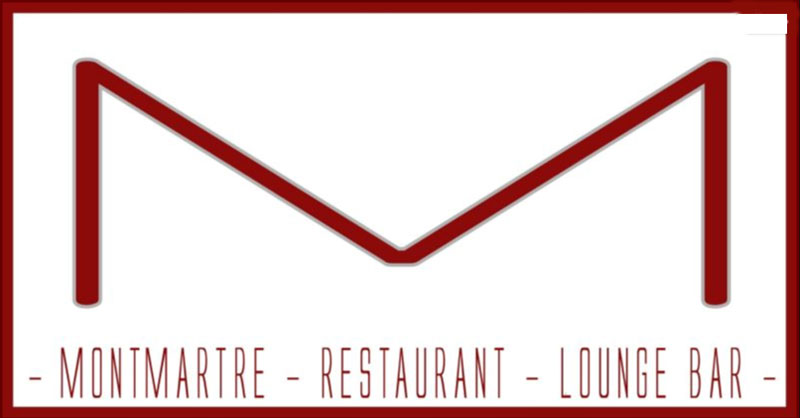 Garlic and Parsley Rack of Lamb
with Crispy New Potatoes

Montmartre Restaurant is a chic establishment located at the front of the Atlantis Casino complex. It features international cuisine and a sparkling, well-stocked bar/lounge and a large wine selection.
Garlic and Parsley Rack of Lamb
with Crispy New Potatoes

4 servings

Ingredients:
2 racks of lamb, with 8 ribs each

For the persillade:
12 cloves of garlic
1 bunch of flat-leaf parsley
4 ounces plain fine bread crumbs
1 ounce butter
Salt and pepper

For the jus:
4 ounces white wine
2 cloves of garlic
1 onion, thinly sliced
1 ounce butter
Peanut oil

For the potatoes:
2.5 pounds new potatoes
3 ounces butter
3 ounces peanut oil
Preparation:
Preheat the oven to 400°. Season the racks of lamb with salt and pepper, and place them on an oiled baking sheet with the sliced onion and two cloves of garlic. Roast for 20 minutes.

Prepare the persillade: peel the remaining garlic and wash and dry the parsley. Chop the garlic and the parsley finely and mix with the bread crumbs. Transfer the mixture to a plate and set aside.

Remove the racks of lamb from the oven and transfer them to a plate.

Pour off most of the fat from the baking sheet, and over low heat deglaze it with the white wine. When almost all the wine has evaporated, add 4 ounces of water and let the liquid reduce by half. Add an ounce of butter, stir to blend, and pour the jus through a strainer into a bowl. Season the jus with salt and pepper.
| | | |
| --- | --- | --- |
| | For the bold taste of lamb in this preparation, Sylvain Pereira from Select Wine Cellar chooses a Château La Lieue 2005 Coteux Varois ($16), a blend of cabernet sauvignon, syrah, grenache, and old carignan), a Crozes Hermitage cuvée Louis Belle 2005 ($33), a syrah from the northern part of the Rhône Valley, or the Volnay Vendanges Selectionnees 2001 Domaine Lafarge ($77), a delicate pinot noir from a small crop at one of the top estates in Burgundy's Côte de Beaune. | |
Back to Lowlands Recipes | SXM-Features
---