SXM-Info
Online Bookstore
Jump to: Food, Wine, and Cooking | History | Humor | Investment | Island | Mysteries | Novels | Science & Nature | Travel | CDs
Search all of Amazon | SXM-Info Home Page
Books on Food, Wine, and Cooking
---
| | |
| --- | --- |
| | The New Food Lover's Companion by Sharon Tyler Herbst and Ron Herbst ($10 Kindle or paperback) - I learn a lot writing the newsletters for SXM-Info.com, and much of what I learn can be found in this book. The fifth edition of this widely praised and highly esteemed reference guide has been updated with new information to reflect the way we eat in today's world. The authors have taken into account our healthier lifestyles and more diverse palates to include over 500 new listings, including Korean, Persian, and South American additions; updated information for hundreds of existing entries; a blood alcohol concentration chart for men and women; an extensive breakdown of food labels and nutritional facts; and the Department of Agriculture recommendations for a 2,000 calorie per day food plan. Among the myriad foods and culinary subjects defined and explained are cooking tools and techniques, meat cuts, breads, pastas, and literally everything else related to good food and enjoyable dining. Handy appendices cover many topics including suggestions for substituting recipe ingredients, a microwave oven conversion chart, recommended safe cooking temperatures for meats and fish, and much more. The New Food Lover's Companion is a reference guide, not a cookbook, but it includes hundreds of cooking tips plus an extensive bibliography of recommended cookbooks. More than 7200 entries plus line art are included in this seminal work. |
---
| | |
| --- | --- |
| The Way We Cook: Recipes from the New American Kitchen ($12 paperback, $21 hardcover, used even cheaper) - From Amazon: "For the past twenty years, in their wildly popular newspaper and cooking columns, Sheryl Julian and Julie Riven have been providing hundreds of thousands of cooks with recipes they can depend on. Now, in this long-awaited cookbook which is an essential reference for anyone who wants to get the most out of time in the kitchen, they present 250 of their favorites. From Roast Side of Salmon to Creamy Chocolate Tart, each dish is straightforward, contemporary, and elegant: home cooking at its best. Julian and Riven have an unerring sense of what busy people need: appetite-provoking nibbles that won't set back dinner preparations; easy meals for the time of day when the cook is most exhausted; impressive but relaxed dinners for company; simple side dishes; slow-cooked suppers served straight from the pot; weekend breakfasts that leave plenty of time for reading the paper; desserts anyone can master." | |
---
Consider the Fork by Bee Wilson ($14 paperback) - New York Times Book Review: "Bee Wilson's supple, sometimes playful style in Consider the Fork, a history of the tools and techniques humans have invented to feed themselves, cleverly disguises her erudition in fields from archaeology and anthropology to food science. Wilson's insouciant scholarship and companionable voice convince you she would be great fun to spend time with in the kitchen. Wilson is a congenial kitchen oracle."

The New Yorker: "Full of intriguing scholarship. Wilson remains engaging, and nowhere as deeply or as smoothly as in Consider the Fork, where the information she has to juggle is at once gastronomic, cultural, economic, and scientific. Everything in Bee Wilson's pithy book brings you back to the kitchen: her histories of weights and measures and pots and pans; her observations on the domestication of fire and ice; her homey riffs on small, exasperating "technologies" like egg timers, cake molds, tongs, and toasters. Socially astute and funny."
---
| | |
| --- | --- |
| Chez Moi by Agnes Desarthe ($14) - At forty-three, Myriam has been a wife, mother, and lover—but never a restauranteur. When she opens Chez Moi in a quiet neighborhood in Paris, she has no idea how to run a business, but armed only with her love of cooking, she is determined to try. Barely able to pay the rent, Myriam secretly sleeps in the dining room and bathes in the kitchen sink, while struggling to come to terms with the painful memories of her past. But soon enough her delectable cuisine brings her many neighbors to Chez Moi, and Myriam finds that she may get a second chance at life and love. Redolent with the sights, smells, and tastes of Paris, Chez Moi is a charming story that will appeal to the many readers who fell in love with Joanne Harris's Chocolat and Laura Esquivel's Like Water for Chocolate. | |
---
| | |
| --- | --- |
| The World Atlas of Wine (updated 2013) by Hugh Johnson, Jancis Robinson ($39, $22 used) - The seventh edition will confirm the status of The World Atlas of Wine as the most essential and authoritative wine reference work. Reflecting the changing nature of the wine scene, the Atlas details developments in climate, technique and fashion as well as new regulations made over the last six years. A new Australian map highlights the importance of cool-climate regions as global warming takes effect, for example,while dynamic regions such as coastal Croatia, South Africa's Swartland and Ningxia in China are covered for the first time. The world's increasing appetite for wine is matched by a growing thirst for knowledge,which this book will amply satisfy. | |
---
| | |
| --- | --- |
| The Great Domaines of Burgundy: A Guide to the Finest Wine Producers of the Cote d'Or, Third Edition by Remington Norman and Charles Taylor - I have a copy of Parker's Burgundy: A Comprehensive Guide to the Producers, Appellations, and Wines but I cannot recommend it at this time as it has not been updated since 1990 when it was first published. There is also the problem that Parker seems to like Bordeaux and Rhone wines rather than Burgundies. So, get this book. Subdivided into hundreds of domaines, often family-run and small in size, Burgundy can seem forbiddingly fragmented even to wine experts. Now, acclaimed wine writers Remington Norman and Charles Taylor help wine lovers unravel the mystery of this grape. In compiling this revised version of their much-praised book, they revisited all the domaines that appeared in previous editions, along with numerous rising stars, to select the very best-and remove those that no longer make the grade. Norman and Taylor spoke to the winemakers about their grapes, their soil, and their techniques…and, of course, sampled their wines. In addition to a domaine-by-domaine guide with coverage of the region's microclimates, most important grapes, wine styles, there are tips on buying, storing and tasting wine and a rundown of recent vintages. | |
---
| | |
| --- | --- |
| Burgundy: The Country, the Wines, the People by Eunice Fried - ($4 used, essentially you pay for shipping) From Publishers Weekly: Wine writer Fried views Burgundy, long celebrated for its fine wine and food, as a special, mystical place. She captures the spirit of the region so well that readers will forgive the occasional awkward and exaggerated moments in her prose. Fried begins with a profile of Becky Wasserman, an American who has infiltrated the wine business in Burgundy; through her experiences the reader is introduced to the world of winemaking, from its history in the area and techniques of the trade to the personalities of local winemakers and merchants. The historical perspective is intriguing, and Fried's comparison of a wine-producing monastery of the Middle Ages and its contemporary offspring lends weight to the French maxim "Plus ca change, plus la meme chose." This is enticing reading for the wine lover, Francophile, or Burgundy-bound traveler. On a personal note, I received this book from an executive at Harper & Row when it was published in 1986. Becky founded Le Serbet and became a most rare thing, a female, American negotiant in Burgundy. I wrote to her and visited her farmhouse in 1987 for pleasant lunch and an outstanding wine-tasting experience. The big farmhouse dining table was 4' by 16'. The six of us were dining at one end and the rest of the table was loaded with wines to taste. The farmhouse was located in Bouilland about ten miles further up the Rhoin River from Savigny-les-Beaune. It's a small town but has the Hostellerie Du Vieux Moulin, a lovely old mill converted into at hotel sporting a one star restaurant. | |
---
Bordeaux: A Consumer's Guide to the World's Finest Wines by Robert M. Parker - I have Parker's Bordeaux from 1985 revised in 1991 and this link goes to the third edition, revised in 1998. It's still pretty old. The Consumer's Guide was revised in 2003. In truth, the classification of 1855 is still pretty valid, so the bulk of the information remains the same, although estates get sold, split up, get new winemakers, etc.

The Complete Bordeaux: The Wines*The Chateaux*The People gets great reviews and was just released in 2007: This high-level yet readable analysis of one of the world's most respected wine regions has been expanded; the first edition dealt only with the left bank, and this new edition adds coverage of the south bank of the river Bordeaux. It is an all-embracing, comprehensive volume by an award-winning wine writer. Brook, whose books have received such prestigious awards as the Prix du Champagne Lanson, Glenfiddich, and Veuve Clicquot prizes, provides insider information about how the great Médoc, Graves, and other world-famous Bordeaux wines are produced, from the red Pauillac Cabernet Sauvignons to the sweet Sauterne whites. Detailed maps and photos cover the most famous châteaux and communes, as well as smaller specialists and newcomers worth watching.
---
| | | |
| --- | --- | --- |
| The Mushroom Lover's Mushroom Cookbook by Amy Farges - It's out of print, but used copies area available for about $3 - From Amazon: "No one has done more to popularize mushrooms in America than Amy Farges, food writer and co-owner of the national mushroom distributor Aux Delices Des Bois. And now that Ms. Farges made sure mushrooms are available, she shows what to do with them. THE MUSHROOM COOKBOOK AND PRIMER is an inspiration-a mushroom extravaganza with 175 exquisite yet easy-to-make recipes, plus a Mushroom 101 guide to selecting, storing, cleaning, and cooking, plus a primer with full profiles and photographs of 40 exotic mushrooms. Full of sweet succulence, toothsome crunch, and haunting flavors from earthy to fruity to seafood-like, mushrooms offer the home cook a dazzling range of possibilities. Here are finger foods: Morels with Calvados, Ovoli and Fig Crostini, Wild Mushroom Bruschetta. Lighter offerings: Porcini Carpaccio, Cream of Asparagus Soup with Roasted Cremini, Blewitt and Crab Rolls. Glorious pairings: Risotto with Corn and Chanterelles, Sirloin Steak with Wine Caps, Mustard-coated Lamb Chops with Wild Oysters, Truffled Lobster with Cilantro Butter, Duck and Shiitake Tortillas. And the unexpected: Black Trumpet Biscuits, Portobello and Basil Salsa, Hen of the Wood Ravioli. A dozen fitting mushroomless desserts offer the irresistible finish." | | |
---
Grow the Good Life: Why a Vegetable Garden Will Make You Happy, Healthy, Wealthy, and Wise by Michele Owens - about $15 - From Amazon: "Not only does Owens make an utterly convincing case in terms of health for getting out your shovel and creating a vegetable garden, her enthusiasm for the sheer fun of the endeavor is bound to win you over." Ruth Kassinger, author of Paradise Under Glass

"Michele Owens is truly the most eloquent, cosmopolitan, and opinionated garden writer since Katharine White. In Grow the Good Life, she makes a passionate and compelling case for returning vegetable gardening to its rightful place in the day-to-day lives of every American family. It is a witty, entertaining, and highly persuasive read." Amy Stewart, author of Wicked Plants

Martha, my wife and a chef in a former life, merits a few pages in the discussion on the taste of fresh grown food and there are several pages on my experiences with raising chickens, rabbits, pigs, geese, turkeys, lambs, and ducks.
---
Michael Tucker
---
| | | |
| --- | --- | --- |
| I Never Forget a Meal: An Indulgent Reminiscence - From Booklist: Years of theater work could not begin to generate the fame Tucker achieved as an actor on television's L.A. Law, the number-one show during much of its tenure on the air. In his genuinely warm, vastly entertaining memoir, Tucker's passion for food adds a mouthwatering element to reminiscences that extend over the course of his marriage to costar Jill Eikenberry, and a successful acting career. Doting father of two children, Tucker has led a charmed life surrounded by industry luminaries; Philip Glass is a cousin, of sorts; Meryl Streep, a dear friend; and Steven Bochco, an old school buddy. By all accounts, the major events in his life were punctuated by incredible meals shared with family and colleagues. Tucker's anecdotes are often very funny, sometimes heartrending, but always liberally seasoned with recipes offering the perfect dish for each occasion. | | |
| | | |
| --- | --- | --- |
| | | Living in a Foreign Language: A Memoir of Food, Wine, and Love in Italy - From Booklist: Driving through Italy, television actors Michael Tucker and Jill Eikenberry are seduced by the stately, relaxed pace of Italian life. Swapping their dream of a house in Provence for an Italian venue, they find a friend's home for sale near Spoleto, and Tucker quickly seals a deal. The delights of Italian food awaken Tucker's latent epicure. His determined compulsion to savor every edible raised on local farms ultimately obliges him to spend some serious hours at the local gym. Returning for a time to their California home, they want to share their love of Italian food by hosting a dinner party, but egocentric American friends can't even gracefully accept this generous invitation, citing a catalog of dietary restrictions and food fears. Foodies will slaver and bristle with envy at the surfeit of pungently fresh truffles that appear at seemingly every meal. |
| | | |
| --- | --- | --- |
| Family Meals: Coming Together to Care for an Aging Parent - Michael Tucker and Jill Eikenberry are enjoying the early years of retirement in their dream house, a beautiful 350-year-old stone farmhouse in the central Italian province of Umbria, when life rears its ugly head on their summer plans. Jill's mother's second husband, Ralph, has passed away, and Michael and Jill must leave the respite of the Italian countryside and travel westward to console Lora, Jill's mother, and help her plan her future. Thus begins Family Meals, a beautifully told memoir that explores the meaning of family and examines the sacrifices we make for those we love. After Ralph's death, Lora begins a rapid decline into dementia, and Jill wrestles with the decision to move her from Santa Barbara to New York City. The Tuckers initially attempt to place Lora in a senior residence in New York, but when an apartment becomes vacant right across the hall from them, they grab it for Lora. Michael and Jill's children, Alison and Max â€" much to their parents' happiness â€" decide not only to relocate to Manhattan but also move in together. Their family, which had been a loose network of individual strands, has become, remarkably, a unit. It's all very Italian. | | |
---
| | | |
| --- | --- | --- |
| BBQ USA by Steven Raichlen. From Publishers Weekly: Raichlen's 24th tome falls firmly into the quirky camp of his Beer Can Chicken, with its mixed-grill of recipes, barbecue tips, food history and restaurant profiles. While the chapters are essentially broken down by main ingredient ("Going Whole Hog," "Sizzling Shellfish"), each entry is branded with the city from which it is borrowed: "The Pittsburgh airport was the last place I expected to find superlative roast beef" begins a typical entry. At times, the attention to geography (and photos of bbq joints) is used to fine effect, especially in the appetizer chapter, where chicken-wing variations from Indianapolis, Louisville, Nashville and Buffalo are laid out for easy comparison. But at other times the locale is superfluous. New York City is no more the place for Tarragon Chicken Paillards than landlocked Dayton is for Fennel-Grilled Shrimp. Classic BBQ joints, such as Wilber's in Goldsboro, N.C., are profiled along the way, and succinct, interesting history lessons on various styles of barbecue (Memphis, Kansas City, etc.) are served up. Cooking tips are provided in the margins of nearly every other page, with more space given to larger projects, such as how to barbecue a whole hog. The 650 photos are of various chefs, eateries, markets and fresh produce, rather than what is coming off the grill. | | |
---
| | | |
| --- | --- | --- |
| Mastering the Art of French Cooking, Vol. 1 (Hardcover) by Julia Child, Louisette Bertholle, and Simone Beck. The Amazon review says: "This is the classic cookbook, in its entirety" all 524 recipes. "Anyone can cook in the French manner anywhere," wrote Mesdames Beck, Bertholle, and Child, "with the right instruction." And here is the book that, for more than forty years, has been teaching Americans how. Mastering the Art of French Cooking is for both seasoned cooks and beginners who love good food and long to reproduce at home the savory delights of the classic cuisine, from the historic Gallic masterpieces to the seemingly artless perfection of a dish of spring-green peas. This beautiful book, with more than 100 instructive illustrations, is revolutionary in its approach because it leads the cook infallibly from the buying and handling of raw ingredients, through each essential step of a recipe, to the final creation of a delicate confection; it breaks down the classic cuisine into a logical sequence of themes and variations rather than presenting an endless and diffuse catalogue of recipes; the focus is on key recipes that form the backbone of French cookery and lend themselves to an infinite number of elaborations bound to increase anyone's culinary repertoire. Bon appetit! We have it in our kitchen. When we returned to the US this spring (2010), we discovered that one of our pullets grew up to become a rooster. With Julia's help, we made a fine coq au vin. | | |
---
The Complete Book of Chicken from Cook's Illustrated. It was the James Beard Foundation/KitchenAid Book Award Winner for Best Single Subject Cookbook. Cook's Illustrated is known for doing detailed tests, making this a book for anyone who wants a recipe that works the first time out. Moreover, the book is vast and authoritative, with 38 chapters containing nearly 500 recipes and 300 illustrations. It offers readers the very best methods for preparing chicken, as well as turkey, duck, goose, quail, squab, and pheasant. Inside, you'll find the surest way to roast chicken with a crisp skin and juicy, tender meat; clearly illustrated tips and directions on preparing birds, including carving, stuffing a goose, and butterflying Cornish game hens, how to prepare and serve less common poultry like duck and other game birds, and why brining a turkey makes all the difference in the world

Plus a great flock of recipes, from Chicken and Herb Dumplings with Spring Vegetables to Grilled Duck Breast with White Bean Puree to Cincinnati-Style Turkey Chili. There are even recipes for stuffing, gravies, and mayonnaise to use in one of the best chicken salads imaginable. Enlightening, instructive, and invaluable, this is a book for any cook interested in poultry.
---
| | | |
| --- | --- | --- |
| The Sicilian Gentleman's Cookbook by Don Baretta (about $13 new) - From Publishers Weekly: Baratta delivers a charming, rustic debut cookbook reflecting the influences of the Arabs, Moors, and Greeks who occupied the Italian island of Sicily. Interspersed with anecdotes, Old World wisdom and explanations of Sicilian customs, the book is written in the lively syntax of Baratta's father ("I know of a musically inclined young man who would sing an aria from Turandot at the sight of a ripe melon, but this demonstration of exuberance I feel to be misplaced"), the "Sicilian gentleman" from whom Baratta inherited these recipes. Baratta relies on traditional Sicilian ingredients like luscious plum tomatoes, lean ground beef, Marsala wine and local Romano cheese. From the versatile Beef and Bread Crumb Filling and the traditional Veal Scaloppine to the Pasta with Eggplant, the flavors conjure an atmosphere of rural, sun-drenched simplicity that is echoed by the design of the book, a straightforward layout enlivened with elegant line drawings. Dishes range from antipasto to pastry, including rich soups, traditional pastas, local seafood, chicken and meats. Vegetables are also given their own section with much emphasis placed on stuffing, "an old Arab trick we became addicted to." Recipes like the Roast Peppers, the traditional Basil Sauce (Pesto) and the Baked Fillet of Sole in Wine Sauce are clear-cut and easily manageable by cooks of any skill level. | | |
---
| | | |
| --- | --- | --- |
| The Cooking of Southwest France : Recipes from France's Magnificent Rustic Cuisine by Paula Wolfert ($25 new, $14 used) - From Publishers Weekly: When it comes to French food, many Americans know little beyond the bistros of Paris or the herbs of Provence. But many of France's most delightful culinary traditions are to be found near (or nearish) the Pyrenees. For example, there is nothing more enticing than a jar of foie gras, a baguette and a glass of Vin de Cahors; even a simple bowl of Perigord walnuts and a snifter of armagnac can make an immensely satisfying dessert. These combinations can easily be reproduced in an American kitchen. All you need is a good supermarket and plenty of cash, but for more complex dishes, like a Bearnais bean stew, you need a guide. Enter Wolfert and this expanded revision of her 1983 classic, replete with a handy index listing dozens of internet shops that sell everything from truffles to snails. Not only is this is a useful book, it's also interesting to read. Wolfert includes a chapter on the "Tastes of the French Southwest" with informative sections on cepes, regional cheeses, and truffles, just to name a few. And the recipes do not disappoint. Some standouts include Morue Pil-Pil, a spicy, slow-cooked salt cod dish recipe from the Basque region, and Cepes of the Poor, chunks of eggplant sautéed to replicate the texture of costly mushrooms. Be advised: although Wolfert does allow for less fattening substitutions, like olive oil for duck fat, this is not a cookbook for dieters. And many of these recipes will take hours, if not a full day, of preparation, but the food is worth the wait, and the weight. | | |
---
Couscous and Other Good Food from Morocco (Paperback) by Paula Wolfert ($12.35, $6.65 used) - Amazon.com writes: North Africa is the home to one of the world's great cuisines. Redolent of saffron, cumin and cilantro, Moroccan cooking can be as elegant or as down-home hearty as you want it to be. In Couscous and Other Good Food from Morocco, author Paula Wolfert has collected delectable recipes that embody the essence of the cuisine. From Morocco's national dish, couscous (for which Wolfert includes more than 20 different recipes), to delicacies such as Bisteeya (a pigeon pie made with filo, eggs, and raisins among other ingredients), Wolfert describes both the background of each recipe and the best way to prepare it. As if the mouthwatering recipes weren't enough, each chapter includes some aspect of Moroccan culture or history, be it an account of Moroccan moussems, or festivals, or a description of souks, or markets. Just reading the recipes will be enough to induce ravenous hunger even on a full stomach. Once you've tried the Chicken Tagine with Prunes and Almonds, or the Seared Lamb Kebabs Cooked in Butter, Paula Wolfert's Couscous and Other Good Foods from Morocco will become a well-worn title on your cookbook shelf.

Book Description: Since it was first published in 1973, Couscous and Other Good Food from Morocco has established itself as the classic work on one of the world's great cuisines. From the magnificent bisteeyas (enormous, delicate pies composed of tissue-thin, buttery layers of pastry and various fillings) to endless varieties of couscous, Paula Wolfert reveals not only the riches of the Moroccan kitchen but also the variety and flavor of the country itself. With its outstanding recipes, meticulous and loving research, and keen commitment to the traditions of its subject, this is one of the rare cookbooks that are as valuable for their good reading as for their inspired food.
---
| | | |
| --- | --- | --- |
| The Fine Art of Italian Cooking: The Classic Cookbook, Updated & Expanded (Hardcover) by Giuliano Bugialli (out of print, get it used for under $10 delivered) - Giuliano Bugialli was born in Florence and grew up in a villa outside the city where his father was the director of one of Italy's large wineries. His family was steeped in the classic tradition of Tuscan cooking, and he developed an early scholarly interest in Italian culinary history. He graduated with degrees in Languages and Literature from the Universities of Florence and Rome and Bugialli traveled to New York in the 70's to teach Italian. Soon, the desire to entertain guests with incomparable meals, as he used to do regularly in Florence, pushed him back to the library and to the stove, until he was able to reproduce in his own American kitchen the finest Italian dishes. This book was first published by the NY Times in 1977 and our friend, Robert Nunnelley, took the photographs. | | |
Guiliano went on to become quite a famous chef, starting the first English language cooking school in Italy, writing ten books., and starring in a 26 part cooking series on PBS, Bugialli's Italy. The revised text takes into account the changes that have happened in America in the dozen years after the initial printing. American's perceptions of Tuscan cooking certainly changed and the availability of ingredients changed. Thus, entire sections on suitable substitutions for esoteric Tuscan ingredients were no longer needed. Guliani also used his literary training to add a report on the feast served when Maria de' Medici married Henry of Navarre, soon to become King Henry IV of France.
---
| | | |
| --- | --- | --- |
| The Heartbreak Grape: A California Winemaker's Search for the Perfect Pinot Noir by Marq De Villiers (out of print, get it used for $2) - De Villiers embarked on a quest to learn more about an unknown vintner responsible for the superb wine he happened upon in upstate New York. His narrative introduces Josh Jensen, a wonderfully original personality and extraordinary wine maker, who produces California Pinot Noir wines comparable to the fine French burgundies. De Villiers traces the history of the Calera vineyards from Jensen's grape-picking days in France to the purchase of limestone-rich California land for his vineyards--which was done in spite of prevailing opinion in the wine trade that the Pinot Noir grapes could not be grown successfully in the U.S. This engrossing account has a real air of mystery about it and should have appeal for a broader audience than simply connoisseurs impressed with Jensen's prizewinning wines. | | |
---
| | | |
| --- | --- | --- |
| Food in History by Reay Tannahill (about $13) - It's an interesting world history of food from prehistoric times to the present. A favorite of gastronomes and history buffs alike, Food in History is packed with intriguing information, lore, and startling insights--like what cinnamon had to do with the discovery of America, how a new plow in Europe sparked the crusades, why the cow is sacred in India, why stir-frying was invented, and how food has influenced population growth and urban expansion. It was first written in 1973 and revised in 1988. | | |
---
Food Matters by Mark Bittman ($16.50) - From Amazon: From the award-winning champion of culinary simplicity who gave us the bestselling How to Cook Everything and How to Cook Everything Vegetarian comes Food Matters, a plan for responsible eating that's as good for the planet as it is for your weight and your health. We are finally starting to acknowledge the threat carbon emissions pose to our ozone layer, but few people have focused on the extent to which our consumption of meat contributes to global warming. Think about it this way: In terms of energy consumption, serving a typical family-of-four steak dinner is the rough equivalent of driving around in an SUV for three hours while leaving all the lights on at home.
Bittman offers a no-nonsense rundown on how government policy, big business marketing, and global economics influence what we choose to put on the table each evening. He demystifies buzzwords like "organic," "sustainable," and "local" and offers straightforward, budget-conscious advice that will help you make small changes that will shrink your carbon footprint -- and your waistline. Flexible, simple, and non-doctrinaire, the plan is based on hard science but gives you plenty of leeway to tailor your food choices to your lifestyle, schedule, and level of commitment. Bittman, a food writer who loves to eat and eats out frequently, lost thirty-five pounds and saw marked improvement in his blood levels by simply cutting meat and processed foods out of two of his three daily meals. But the simple truth, as he points out, is that as long as you eat more vegetables and whole grains, the result will be better health for you and for the world in which we live. Unlike most things that are virtuous and healthful, Bittman's plan doesn't involve sacrifice. From Spinach and Sweet Potato Salad with Warm Bacon Dressing to Breakfast Bread Pudding, the recipes in Food Matters are flavorful and sophisticated. A month's worth of meal plans shows you how Bittman chooses to eat and offers proof of how satisfying a mindful and responsible diet can be. Cheaper, healthier, and socially sound, Food Matters represents the future of American eating.
---
| | | |
| --- | --- | --- |
| Mushrooms of North America by Roger Phillips. (used from $10 to $20) - From Library Journal: In this beautifully illustrated book, Phillips vividly presents the world of mushrooms. Unlike the photographs in other guides, which are taken in the field, the more than 1000 color photographs featured here were shot in the studio in order to capture both the external features of mushrooms as well as their internal anatomy. Each picture includes specimens representing various stages of growth, and the accompanying annotation describes the anatomy of the cap, gills, stem, and spores. In addition, the author explains where the particular species of mushroom is found, its season of growth, and whether or not it is edible. Amateur mycologists as well as professionals in the field will find this book an invaluable guide. Highly recommended as a basic library reference source. | | |
---
| | | |
| --- | --- | --- |
| The Tomato Festival Cookbook by Lawrence Davis-Hollander. (about $12) - From Publishers Weekly: The majority of Americans have never tasted a good tomato. Thankfully, Davis-Hollander has devoted his life to saving future Americans from the trend of tasteless tomatoes bred for uniformity, "grown in the off-season with low levels of light, picked green, and artificially ripened and then shipped three thousand miles," via the heirloom seed-saving and propagation efforts of his Eastern Native Seed Conservancy, in western Massachusetts. Every year, participants in ENSC's Epicurean Tomato Festival celebrate the mind-blowing diversity of hundreds of generations-old tomato varieties in a full spectrum of shapes and colors, from Aunt Ruby's German Green to Cherokee Purple to Orange Banana. This book brings together familiar preparations, like tomato sauce and ratatouille, with contemporary restaurant innovations like Blue Ginger's Candied Tomato Tart with Five-Spiced Hazelnut Crust and exotic dishes like West African Chicken, Peanut, and Tomato Stew, along with specific recommendations for the best-tasting heirlooms for each. Bursting with history and folklore, this is also a practical handbook for identifying, growing and preserving heirloom tomatoes with an appendix on buying and saving seeds and a glossary explaining the difference between open-pollinated, indeterminate, and hybrid varieties. | | |
---
| | | |
| --- | --- | --- |
| French Cheeses: The Visual Guide to More Than 350 Cheeses from Every Region of France by Kazuko Masui & Tomoko Yamada (Author), Joel Robuchon (Foreword), Yohei Maruyama (Photographer). (about $10 used with shipping) If there is anything that Jenkin's Cheese Primer lacks, the stunning color photographs in this volume supply it. From Booklist: Although many guides to the art of fromagerie exist, none provide such visual detail and at-a-glance information as Masui and Yamada. They categorize 350 cheeses in a dictionary format, divided by regions of production, and add succinct sidebars about manufacturing processes and the definition of specific terms (i.e., the distinction between artisanal and industriel), generally enlightening even the most blaseof cheese buyers. Like many California wine, few of the cheeses produced in limited quantities even leave the country, so the compilation here yields many surprises. There is a massive amount of reference data to be consumed and savored piece by piece. A glossary and a list of producers, shops, and markets are appended. Sharp color photography by Yohei Maruyama. Barbara Jacobs | | |
---
| | |
| --- | --- |
| The Omnivore's Dilemma: A Natural History of Four Meals (Paperback) by Michael Pollan . (about $10) Pollan examines what he calls "our national eating disorder" (the Atkins craze that bankrupted some bread and pasta companies, our obesity epidemic, etc) in this remarkably clearheaded book. It's a fascinating journey up and down the food chain, one that might change the way you read the label on a frozen dinner, dig into a steak or decide whether to buy organic eggs. You'll certainly never look at a Chicken McNugget the same way again. Pollan approaches his mission not as an activist but as a naturalist: "The way we eat represents our most profound engagement with the natural world." All food, he points out, originates with plants, animals and fungi. "[E]ven the deathless Twinkie is constructed out of... well, precisely what I don't know offhand, but ultimately some sort of formerly living creature, i.e., a species. We haven't yet begun to synthesize our foods from petroleum, at least not directly." Pollan's narrative strategy is simple: he traces four meals back to their ur-species. | |
He starts with a McDonald's lunch, which he and his family gobble up in their car. Surprise: the origin of this meal is a cornfield in Iowa. Corn feeds the steer that turns into the burgers, becomes the oil that cooks the fries and the syrup that sweetens the shakes and the sodas, and makes up 13 of the 38 ingredients in the Chicken McNuggets.

Indeed, one of the many eye-openers in the book is the prevalence of corn in the American diet; of the 45,000 items in a supermarket, more than a quarter contain corn. Pollan meditates on the freakishly protean nature of the corn plant and looks at how the food industry has exploited it, to the detriment of everyone from farmers to fat-and-getting-fatter Americans. Later, Pollan prepares a dinner with items from Whole Foods, investigating the flaws in the world of "big organic"; cooks a meal with ingredients from a small, utopian Virginia farm; and assembles a feast from things he's foraged and hunted. This may sound earnest, but Pollan isn't preachy: he's too thoughtful a writer, and too dogged a researcher, to let ideology take over. He's also funny and adventurous. He bounces around on an old International Harvester tractor, gets down on his belly to examine a pasture from a cow's-eye view, shoots a wild pig and otherwise throws himself into the making of his meals. Adapted from Pamela Kaufman
---
Garlic Is Life: A Memoir With Recipes (Paperback) by Chester Aaron. (about $13) Amazon.com says: Loosely the story of how a divorced, middle-aged Jewish professor of English moved from San Francisco to rural Sonoma County, California, and found fulfillment in the ups and downs of garlic farming, this intensely personal narrative describes the interplay of generations and cultures in Northern California. It should have particular appeal for garlic heads, would-be writers, middle-aged men in transition, feisty septuagenarians, and touchy-feely types. Along with fiercely prejudiced discourses on garlic, Chester Aaron presents his sentimental story in crisp, no-nonsense prose loaded with Woody Allen-esque asides and self-deprecating observations. The book ends with 40 recipes.
---
Animal, Vegetable, Miracle: A Year of Food Life (Hardcover) by Barbara Kingsolver (Author), Camille Kingsolver (Author), Steven L. Hopp. Novelist Kingsolver recounts a year spent eating home-grown food and, if not that, local. Accomplished gardeners, the Kingsolver clan grow a large garden in southern Appalachia and spend summers "putting food by," as the classic kitchen title goes. They make pickles, chutney and mozzarella; they jar tomatoes, braid garlic and stuff turkey sausage. Nine-year-old Lily runs a heritage poultry business, selling eggs and meat. What they don't raise (lamb, beef, apples) comes from local farms. Come winter, they feast on root crops and canned goods, menus slouching toward asparagus. Along the way, the Kingsolver family, having given up industrial meat years before, abandons its vegetarian ways and discovers the pleasures of conscientious carnivory.This fieldâ€"local food and sustainable agricultureâ€"is crowded with books in increasingly predictable flavors: the earnest manual, diary of an epicure, the environmental battle cry, the accidental gardener. Animal, Vegetable, Miracle is all of these, and much smarter. Kingsolver takes the genre to a new literary level; a well-paced narrative and the apparent ease of the beautiful prose makes the pages fly. Her tale is both classy and disarming, substantive and entertaining, earnest and funny. Kingsolver is a moralist ("the conspicuous consumption of limited resources has yet to be accepted widely as a spiritual error, or even bad manners"), but more often wry than pious. Another hazard of the genre is snobbery. You won't find it here. Seldom do paeans to heirloom tomatoes (which I grew up selling at farmers' markets) include equal respect for outstanding modern hybrids like Early Girl. Kingsolver has the ear of a journalist and the accuracy of a naturalist. She makes short, neat work of complex topics: what's risky about the vegan diet, why animals belong on ecologically sound farms, why bitterness in lettuce is good. Kingsolver's clue to help greenhorns remember what's in season is the best I've seen. You trace the harvest by botanical development, from buds to fruits to roots. Kingsolver is not the first to note our national "eating disorder" and the injuries industrial agriculture wreaks, yet this practical vision of how we might eat instead is as fresh as just-picked sweet corn. The narrative is peppered with useful sidebars on industrial agriculture and ecology (by husband Steven Hopp) and recipes (by daughter Camille), as if to show that local foodâ€"in the growing, buying, cooking, eating and the tellingâ€"demands teamwork. Review by Nina Planck, author of Real Food: What to Eat and Why (Bloomsbury USA, 2006). Copyright © Reed Business Information, a division of Reed Elsevier Inc. All rights reserved.
---
Heat: An Amateur's Adventures as Kitchen Slave, Line Cook, Pasta-Maker, and Apprentice to a Dante-Quoting Butcher in Tuscany by Bill Buford . We first read excerpts of this in The New Yorker and now it is out as a book. Anthony Bourdain says: "Heat is a remarkable work on a number of fronts--and for a number of reasons. First, watching the author, an untrained, inexperienced and middle-aged desk jockey slowly transform into not just a useful line cook--but an extraordinarily knowledgable one is pure pleasure. That he chooses to do so primarily in the notoriously difficult, cramped kitchens of New York's three star Babbo provides further sado-masochistic fun. Buford not only accurately and hilariously describes the painfully acquired techniques of the professional cook (and his own humiations), but chronicles as well the mental changes--the "kitchen awareness" and peculiar world view necessary to the kitchen dweller. By end of book, he's even talking like a line cook.
Secondly, the book is a long overdue portrait of the real Mario Batali and of the real Marco Pierre White--two complicated and brilliant chefs whose coverage in the press--while appropriately fawning--has never described them in their fully debauched, delightful glory. Buford has--for the first time--managed to explain White's peculiar--almost freakish brilliance--while humanizing a man known for terrorizing cooks, customers (and Batali). As for Mario--he is finally revealed for the Falstaffian, larger than life, mercurial, frighteningly intelligent chef/enterpreneur he really is. No small accomplishment. Other cooks, chefs, butchers, artisans and restaurant lifers are described with similar insight.
Thirdly, Heat reveals a dead-on understanding--rare among non-chef writers--of the pleasures of "making" food; the real human cost, the real requirements and the real adrenelin-rush-inducing pleasures of cranking out hundreds of high quality meals. One is left with a truly unique appreciation of not only what is truly good about food--but as importantly, who cooks--and why. I can't think of another book which takes such an unsparing, uncompromising and ultimately thrilling look at the quest for culinary excellence. Heat brims with fascinating observations on cooking, incredible characters, useful discourse and argument-ending arcania. I read my copy and immediately started reading it again. It's going right in between Orwell's Down and Out in Paris and London and Zola's The Belly of Paris on my bookshelf."
---
The Physiology of Taste: Or Meditations on Transcendental Gastronomy by Jean Anthelme Brillat-Savarin, M. F. K. Fisher (Translator) Amazon.com says: "You can't properly call yourself a gourmand (or even a minor foodie) until you've digested Jean Anthelme Brillat-Savarin's delectable 1825 treatise, The Physiology of Taste: Or, Meditations on Transcendental Gastronomy. Brilliantly and lovingly translated in 1949 by M.F.K. Fisher (herself the doyenne of 20th-century food writing), the book offers the Professor's meditations not just on matters of cooking and eating, but extends to sleep, dreams, exhaustion, and even death (which he defines as the "complete interruption of sensual relations"). Brillat-Savarin, whose genius is in the examination and discussion of food, cooking, and eating, proclaims that "the discovery of a new dish does more for human happiness than the discovery of a star."
Chocoholics will be satisfied to know that "carefully prepared chocolate is as healthful a food as it is pleasant ... that it is above all helpful to people who must do a great deal of mental work...." He examines the erotic properties of the truffle ("the truffle is not a positive aphrodisiac; but it can, in certain situations, make women tenderer and men more agreeable"), the financial influence of the turkey (apparently quite a prize in 19th-century Paris), and the level of gourmandise among the various professions (bankers, doctors, writers, and men of faith are all predestined to love food). Just as engrossing as the text itself are M.F.K. Fisher's lively, personal glosses at the end of every chapter, which make up almost a quarter of the book. These two are soulmates separated by centuries, and Fisher's fondness for the Professor comes through on every page. As she notes at the end, "I have yet to be bored or offended, which is more than most women can say of any relationship, either ghostly or corporeal."
---
The Complete Book of Caribbean Cooking (Hardcover) by Elisabeth Lambert Ortiz - We own it and we use it, but here is what other people say: "Mrs. Ortiz can always be trusted to treat her subjects accurately because she has lived and cooked in the countries she writes about." -- Associated Press
"An eye-opener for people who are unaware of the diversity of that region's cooking, which draws on European, African and Asian influences. Caribbean cuisine is documented in 450 recipes organized in 14 chapters. The region's distinctive ingredients, cooking methods and utensils are thoroughly explained by Mrs. Ortiz." -- Kansas City Star
"Scores of recipes that will convince you that, yes, there is something new under the gastronomic sun . . . . I wish space permitted me to tell you about the lamb stew with red kidney beans from Guadeloupe, a marvelous recipe for a large Edam cheese stuffed with beef from Curacao, skewered beef kabobs with pineapple, tomatoes, onions and peppers from Anguilla, a pork and spinach dish from St. Lucia and a Camaguey meat salad from Cuba, but I'll have to refer you to the book for those items." -- Josef Mossman, Des Moines Register
---
Garlic and Sapphires : The Secret Life of a Critic in Disguise (Hardcover) by Ruth Reichl ($16.47, $9 used) - Amazon.com writes: Fans of Tender at the Bone and Comfort Me with Apples know that Ruth Reichl is a wonderful memoirist--a funny, poignant, and candid storyteller whose books contain a happy mix of memories, recipes, and personal revelations. What they might not fully appreciate is that Reichl is an absolute marvel when it comes to writing about food--she can describe a dish in such satisfying detail that it becomes unnecessary for readers to eat. In her third memoir, Garlic and Sapphires: The Secret Life of a Critic in Disguise, Reichl focuses on her life as a food critic, dishing up a feast of fabulous meals enjoyed during her tenure at The New York Times. As a critic, Reichl was determined to review the "true" nature of each restaurant she visited, so she often dined incognito--each chapter of her book highlights a new disguise, a different restaurant (including the original reviews from the Times), and a fresh culinary adventure. Garlic and Sapphires is another delicious and delightful book, sure to satisfy Reichl's foodie fans and leave admirerers looking forward to her next book, hopefully about her life with Gourmet. --Daphne Durham
---
Mediterranean Cooking Revised Edition (Hardcover) by Paula Wolfert ($13.60, $4 used) - We cook from this book all the time. If you want healthy and flavorful food, Paula Wolfert is a great guide.
From Publishers Weekly - In this revision of her 1977 volume of the same name, Wolfert (The Cooking of the Eastern Mediterranean) has replaced many of the richer dishes of that book with 75 new recipes that represent "some of the best of what the Mediterranean has to offer in terms of health as well as taste." The 150 recipes here are also less demanding, epitomizing a culinary simplicity that highlights the flavor of fresh ingredients. Organized around main ingredients rather than courses or geographical borders, the chapters sport such titles as "Garlic and Oil" and "Chick Peas, Lentils and Beans." Wolfert pays particular attention to the cooking traditions and specialties of the Italian region of Apulia, of Spain's Andalusia, of Provence, Turkey and, in particular, Tunisia. The latter, in which hot red peppers feature more emphatically than in dishes from neighboring areas, includes recipes for the characteristic spice mixture called tabil, and Gamber Sghir, grilled shrimp accompanied by a spicy tomato-based sauce. More specialized than Joyce Goldstein's Mediterranean: The Beautiful Cookbook, just out from Collins Publishers San Francisco (PW, August 29), Wolfert's revised collection will appeal to adventurous home cooks already familiar with the region's fare.
---
The Fat Flush Plan by Ann Louise Gittleman ($11.50, $2 used) - The keys to overweight are liver toxicity, waterlogged tissues, fear of eating fat, excess insulin, and stress, asserts nutritionist Ann Louise Gittleman. Her Fat Flush Plan addresses these problems with a targeted diet.
---
The Mushroom Lover's Mushroom Cookbook and Primer (Paperback) by Amy Farges ($11.50, $2 used) - We just picked this up and if you like mushrooms, this will help you to enjoy them even more - plenty of recipies arranged in a helpful manner.
From Amazon: No one has done more to popularize mushrooms in America than Amy Farges, food writer and co-owner of the national mushroom distributor Aux Delices Des Bois. And now that Ms. Farges made sure mushrooms are available, she shows what to do with them. The Mushroom Cookbook and Primer is an inspiration-a mushroom extravaganza with 175 exquisite yet easy-to-make recipes, plus a Mushroom 101 guide to selecting, storing, cleaning, and cooking, plus a primer with full profiles and photographs of 40 exotic mushrooms.
Full of sweet succulence, toothsome crunch, and haunting flavors from earthy to fruity to seafood-like, mushrooms offer the home cook a dazzling range of possibilities. Here are finger foods: Morels with Calvados, Ovoli and Fig Crostini, Wild Mushroom Bruschetta. Lighter offerings: Porcini Carpaccio, Cream of Asparagus Soup with Roasted Cremini, Blewitt and Crab Rolls. Glorious pairings: Risotto with Corn and Chanterelles, Sirloin Steak with Wine Caps, Mustard-coated Lamb Chops with Wild Oysters, Truffled Lobster with Cilantro Butter, Duck and Shiitake Tortillas. And the unexpected: Black Trumpet Biscuits, Portobello and Basil Salsa, Hen of the Wood Ravioli. A dozen fitting mushroomless desserts offer the irresistible finish.
About the Author
Amy Farges, along with her husband Thierry, founded and operated the wild mushroom company Aux Delices des Bois for 11 years. Currently they distribute mushrooms through their catalog, Marche aux Delices. A classmate of Steven Raichlen and Susan Herrmann Loomis at La Varenne cooking school in Paris, Ms. Farges has written articles for Fine Cooking, Food & Wine, and Brides magazine. She lives in New York.
---
Kitchen Confidential: Adventures in the Culinary Underbelly by Anthony Bourdain ($10.50, $3 used) - From Amazon: Most diners believe that their sublime sliver of seared foie gras, topped with an ethereal buckwheat blini and a drizzle of piquant huckleberry sauce, was created by a culinary artist of the highest order, a sensitive, highly refined executive chef. The truth is more brutal. More likely, writes Anthony Bourdain in Kitchen Confidential, that elegant three-star concoction is the collaborative effort of a team of "wacked-out moral degenerates, dope fiends, refugees, a thuggish assortment of drunks, sneak thieves, sluts, and psychopaths," in all likelihood pierced or tattooed and incapable of uttering a sentence without an expletive or a foreign phrase. Such is the muscular view of the culinary trenches from one who's been groveling in them, with obvious sadomasochistic pleasure, for more than 20 years. CIA-trained Bourdain, currently the executive chef of the celebrated Les Halles, wrote two culinary mysteries before his first (and infamous) New Yorker essay launched this frank confessional about the lusty and larcenous real lives of cooks and restaurateurs. He is obscenely eloquent, unapologetically opinionated, and a damn fine storyteller--a Jack Kerouac of the kitchen. Those without the stomach for this kind of joyride should note his opening caveat: "There will be horror stories. Heavy drinking, drugs, screwing in the dry-goods area, unappetizing industry-wide practices. Talking about why you probably shouldn't order fish on a Monday, why those who favor well-done get the scrapings from the bottom of the barrel, and why seafood frittata is not a wise brunch selection.... But I'm simply not going to deceive anybody about the life as I've seen it." --Sumi Hahn
---
Windows on the World Complete Wine Course: 2005 Edition : A Lively Guide by Kevin Zraly (24.95, $17 used) - Kevin Zraly's incomparable course ("One of the best start-from-scratch wine books ever written."â€"Frank Prial, The New York Times) is still America's top-selling guide to wine. In this year's revised edition, Zraly takes a close look at America's wines and their history, discussing varieties from all 50 states; his tips and guidelines for purchasing them will prove wonderfully invaluable. One thing hasn't changed: Zraly's inimitable, irreverent style. He answers every question about wine, offers the most up-to-date recommendations, provides advice on buying wine in stores and on the Internet, takes you on a country-by-country, region-by-region ratings tour of the latest vintages, and starts you on your way to becoming a wine connoisseur. Abundant full-color labels and maps complete the enticing picture. More current, more informative, more concise and precise than ever, this remains the wine guide against which all others are judged.
Kevin Zraly is the founder and teacher of the Windows on the World Wine School that has graduated more than 14,000 students. He is the recipient of the Lifetime Achievement Award from the European Wine Council and the James Beard Award, among others. Kevin Zraly has been featured in The New York Times, People magazine, The Wall Street Journal, GQ magazine, Newsweek, and USA Today.
---
The Soul of a Chef - The Journey Toward Perfection by Michael Ruhlman ($10.50) - Ruhlman, who is a CIA (Culinary Institute of America in Hyde Park, NY and St Helena, CA) graduate, observed seven chefs taking the CMC (Certified Master Chef) exam at the Hyde Park campus. About 170 chefs have taken the exam since 1981 and only 53 have passed. It is ten grueling days of lectures, menu design, and cooking. Many of the most well-known chefs don't even have a CIA degree, much less CMC accredidation. With only 53 such chefs in the world, one can imagine that the million or so others feel that they are managing well-enough without such silliness. Ruhlman goes through the test and then explores the workings of one of the hottest new restaurants in, of all places, Cleveland. He then goes on to The French Laundry in Napa Valley to observe and work with Thomas Keller at what some critics call the best restaurant in the world.
---
On Food and Cooking : The Science and Lore of the Kitchen by Harold McGee - I used to have this next to my bed. MIT-trained chemical engineers are interested in wierd things and this answered many questions or as Arthur Boehm says: "What makes white meat white? Does searing really seal in flavor? Why is it that fruits ripen but vegetables don't? These and other food mysteries are conclusively solved in Harold McGee's On Food and Cooking: The Science and Lore of the Kitchen. A unique mix of culinary lore, food history, and scientific investigation, McGee's compellingly readable book explores every aspect of the food we eat: where it comes from, what it's made of, and how and why it behaves as it does when we bake, broil, steam, or otherwise ready it for the table. In addition to chapters on foods such as eggs, fruit, meat, and dairy products, McGee investigates wine, beer, and distilled liquors (the first alcoholic beverage was probably produced 10,000 years ago when some honey was forgotten); food additives (adulterated food has always been with us); and digestion and sensation (most of our food aversions are learned by taste-testing in childhood), among other topics. A section on nutrition reveals, among much else, that Americans have always been prey to food faddism.
The book concludes with an easy-to-understand investigation of the basic food molecules--water, carbohydrates, proteins, and fats and oils--and a discussion of cooking methods and utensil materials. There's a lively chemistry primer guaranteed to make clear and enjoyable what was probably less so in the classroom. With more than 200 illustrations, including extraordinary photos of cellular food anatomy, the book will delight anyone who cooks or enjoys food."
---
The Curious Cook : More Kitchen Science and Lore by Harold McGee - A follow-up to the previous book. It explains that cooking with aluminum pots and pans doesn't cause Alzheimer's disease. This is only one of the curious facts that fill The Curious Cook--a book that persuasively demonstrates that science can enrich everyday experiences like cooking, eating, and living.
---
Cookwise : The Hows and Whys of Successful Cooking by Shirley O. Corriher - Cooking Editor's Recommended Book
Is it safe to let a biochemist into your kitchen? If it's Shirley Corriher, extend an open invitation. Her long-awaited book, Cookwise, is a unique combination of basic cooking know-how, excellent recipes--from apple pie to beurre blanc--and reference source. She makes the science of cooking entirely comprehensible, then livens it up with stories, such as when her first roast duck blew up because she overstuffed it and the fat from the bird caused it to expand beyond capacity. Food companies pay Corriher fancy fees to troubleshoot their recipes, and Cookwise puts her encyclopedic knowledge ever at your fingertips. If you want to know how to make the flakiest pastry, best-textured breads, delicious fruit desserts from fruit that's not fully ripe, impeccable sauces, and attractively bright cooked vegetables, this book contains the answers. "What this recipe shows" tells you up front what's useful in each of the book's 230-plus recipes. "At-a-glance," "What to do," and "Why" help you learn or troubleshoot in minutes. If eight steps to a perfect Juicy Roast Chicken are daunting, think of the delight of Rich Cappuccino Ice Cream in three steps or the seductive Secret Marquise in five.
---
The Pocket Guide to French Food and Wine by Tessa Youell and George Kimball - This is a great addition to the volume above. Unfortunately it is out of print, but Amazon will query their network of used bookstores for you and send an update within one to two weeks.
---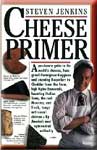 Cheese Primer by Steven Jenkins - About $12.00. From Amazon: If you want a fascinating food book, say Cheese Primer. For 20 years, Steve Jenkins has lead the way in upgrading the quality of cheese sold at fine food stores in the U.S. Finally, in this volume, he shares his encyclopedic knowledge. Jenkins tells all about cheesemaking at the commercial as well as the artistic level. Generously punctuated with maps and photos, the book includes all kinds of historical and other relevant information. Jenkins seems to describe every kind of cheese made in the U.S. and Europe, including when to eat them, how and with what. His passion and blunt opinions make it easy to travel the 548 pages of this book if you have even the smallest interest in cheese. The guide to pronunciation is particularly helpful.
After years of importing cheeses, exploring cheese-producing areas of the world, and setting up cheese counters at gourmet food shops, Steven Jenkins, our foremost cheese authority, decided to write it all down. CHEESE PRIMER tells you every thing you need to know about the hundreds of cheeses that have become available in this country. Region-by-region, Jenkins covers all the major cheeses from France, Italy, Switzerland, Canada, and the United States.
We say: It's a great book and they even have it used for a bit less.
---